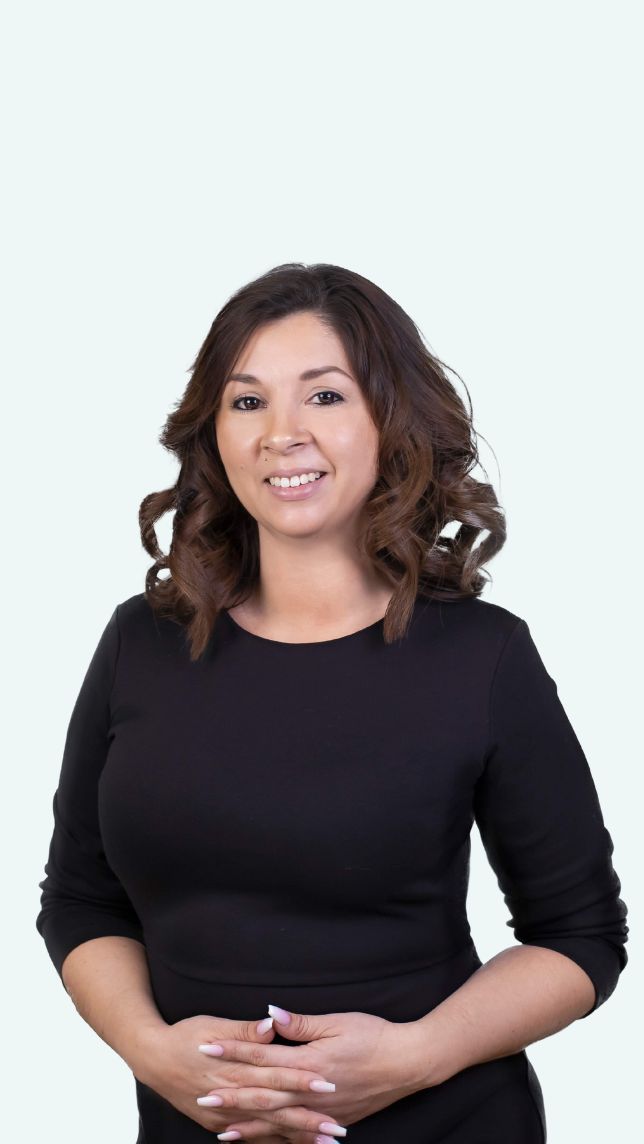 Virginia has been the Executive Director at Canyon Rim since 2017. It is not an exaggeration to say that she brings a lifetime of caregiving experience to her leadership role. As the oldest of seven children and the daughter of a CNA who cared for her grandmother and foster children in the family home, Virginia grew up learning how to take care of others. Virginia's diverse professional experience before joining Canyon Rim, including working in group homes for individuals with complex diagnoses, running a licensed daycare, serving as a mentor and job coach for young adults, and working at a medical staffing agency, left her well-prepared for all the daily responsibilities and situations an Executive Director faces.
When Virginia began her tenure at Canyon Rim, the building was in turmoil and residents' needs were not being met. Through hard work, tears, sweat, perseverance, and a vision of what community-based care should be, Virginia and her team have transformed Canyon Rim into a community where you would be happy to have your grandma live. And in fact, Virginia's grandmother is a Canyon Rim resident.
Virginia is passionate about good healthcare and believes that everyone deserves to live life to the fullest. Her goal is to change the public perception of community-based care, especially for those individuals with unique and diverse abilities. She believes that every resident should be met where they are and given what they need to be successful in their independence with grace and integrity.
A mother of seven (five biological and two bonus), Virginia loves being a mom, a wife, and a Nana and feels grateful that she can live and work in Wasco County.
Our Team
With an average tenure of three years, everyone on the Canyon Rim team is an experienced and committed healthcare professional. We work together and wear many hats to ensure that residents are provided with the care they need. Our entire management team is fully trained to work the floor and assist with residents' activities of daily living.
We Care
Above all else, we care about the people we are serving. Our passionate convictions are evident during every resident interaction. Our central focus is on the customer/resident and on creating positive experiences for them.
We Are Agile
We believe in being agile and flexible to meet and exceed the needs of our residents. We combine ingenuity, innovation, and out-of-the-box thinking with sound decision making and realistic follow-up strategies.
We Collaborate
We believe in meaningful collaboration. We seek to understand challenges through ongoing conversations with and attentive listening to all stakeholders. We eliminate work silos to bridge best practices across the interdisciplinary team. We provide open and honest feedback and strive for transparent communication.
We Have Integrity
We are people of great integrity. Our daily practices and interactions are guided by strong ethics and nobleness in character. We believe relationships are built on honesty, commitment, accountability, and trust
WE HAVE FUN
We believe work should be fun and enjoy what we do. We wake up each day looking forward to the opportunity to help seniors. We believe in the power of positivity and know the day-brightening potential of a smile or kind word. We value camaraderie, celebrate team and community successes, and encourage team members to pursue their passions to achieve work-life balance.
WE LEAD
We lead with others in mind first. We believe in building leaders through hands-on training, education, and development and model the way through mentorships and coaching. We take a caring, gentle-spirited, and good-humored approach to developing relationships and providing feedback. We are committed to creating and supporting professional growth opportunities for our team.
We Expect Excellence
We give our best efforts to our community every day. We promote resident-centered, evidence-based care practices through hands-on leadership and exceptional customer service. We set high standards of care, seize the opportunity to improve, and always strive to overachieve expectations. 
A Small Community
With Big Experiences.
The local choice for assisted living in Wasco, Wheeler, and Sherman Counties.